Hi Friends!
Is that spring I see outside? It should be here any day now which means prom season is upon us. Today, we want to discuss a few creative twists on prom traditions. So if you don't have prom age kiddos in your life - forward this to your friends that do. They will thank you.

Prom is such an iconic event. Corsages and boutonnieres are a traditionally ordered for each person going. One question we get asked every year is if a gal should get a corsage if she is going with a bunch of friends rather than a date. Um...well...we love flowers so our answer is always yes. But here are our suggestions for that independent prom girl who wants to shake up traditions.
Arm Cuff
This is a modern twist on traditional corsages. These are made to wear around your arm and can be made with just a few flowers or a full cuff like this one.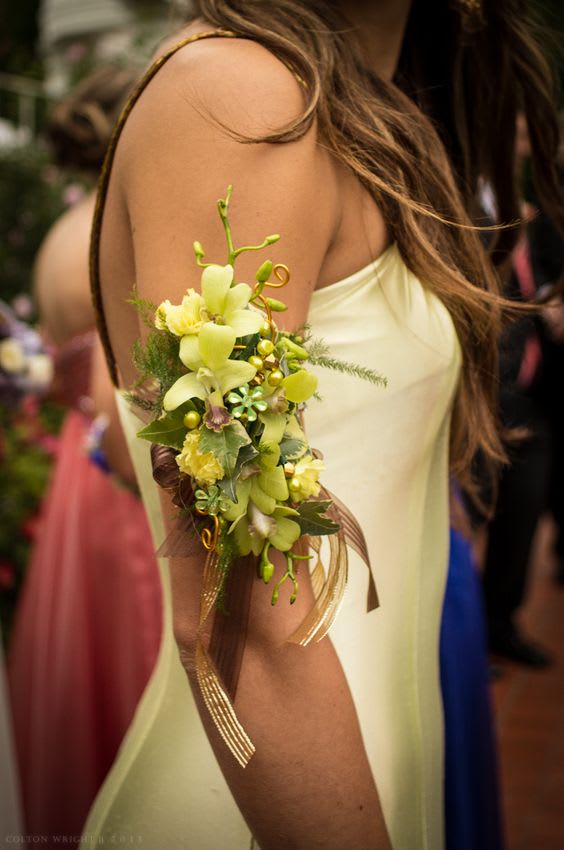 Rings: Don't want to go to all the trouble of an arm band….RINGS are an awesome option. These are inexpensive and a super cute accent to jewelry.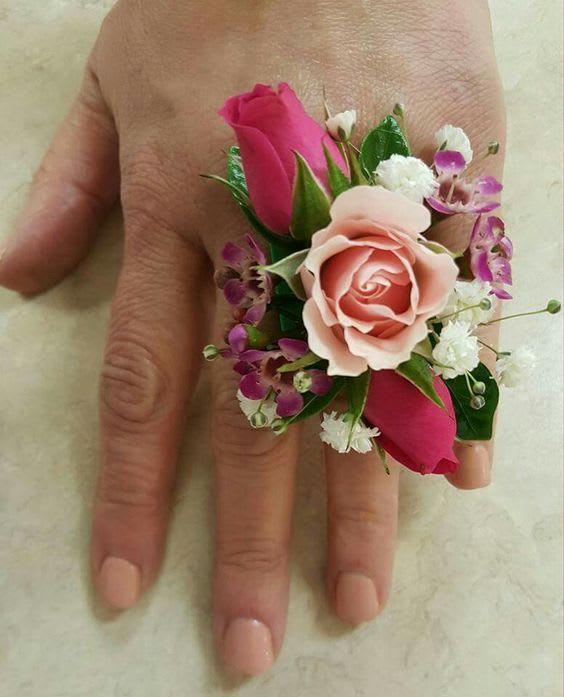 Jewelry: We would love to make actual pieces of jewelry out of flowers. Why buy a necklace you might not wear again when you can have a living piece of jewelry. These are so unique and can be customized for color and style.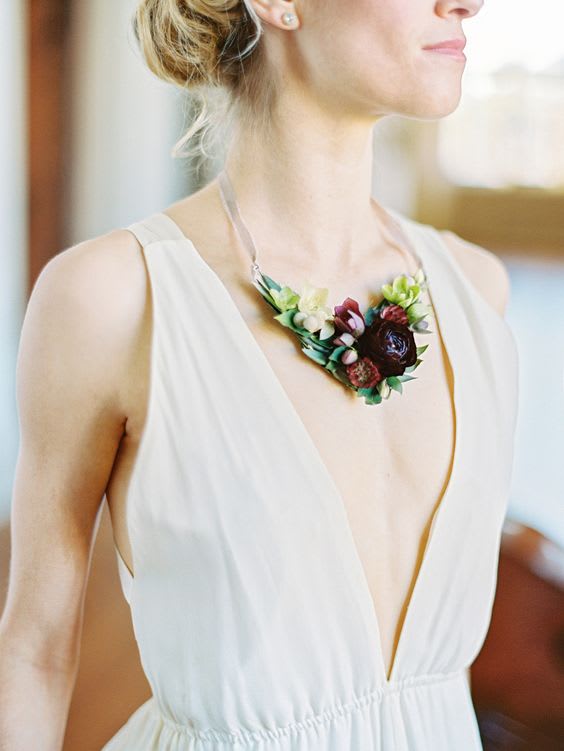 What do you think of these ideas?

Real-talk….these are all new ideas for us at Yours Truly. Which means these photos and designs are not ours. These are images that we find fun, whimsical and inspirational (you can click on the photo to see the where I found them!). One of our core values is to always bring you new, interesting and exciting trends in your home, floral and event designs. We are here to keep you
up-to-date on new things. From there, you can decide on your design preference. Either way, we enjoy curating gifts and creating floral designs for every taste.

So let's cheer on spring, prom season and fun uses for flowers!